---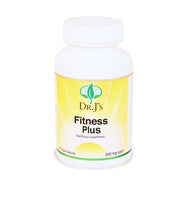 Fast track your weight management program with Fitness Plus.
Fitness Plus
is designed as a
Fat Burner.
  This unique herbal formula
 burns unnecessary fat throughout the body.
The following are common benefits reported by our customers:
• Burn fat and turn it into energy
• Flatten your stomach
• Reduce the size of over-proportioned arms, thighs, and hips
• Smooth out cellulite

Fitness Plus effectively fast tracks your weight management program, helping you lose or control your weight quickly and naturally.  Fitness Plus complements other products such as Yeast Para Control, Cleansing Balance Tea, and Fitness Regular.
Directions:
One month supply based on recommended dosage of three capsules twice daily with meals (ideally breakfast and lunch).  Take with warm water or warm Cleansing Balance Tea.
*These statements have not been evaluated by the Food and Drug Administration. This product is not intended to diagnose, treat, cure, or prevent any disease. Keep out of reach of children. Consult your physician if you are pregnant, nursing, taking a prescription drug, or have a medical condition.